Meet The Team
Statler Financial is made up of qualified financial professionals who are passionate about helping individuals and families achieve their ideal retirements.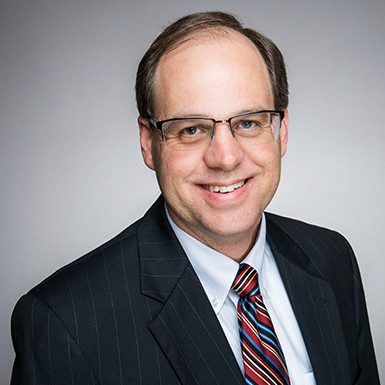 Phillip Statler
President and Founder
Phillip Statler is on a mission to provide Highlands County residents with comprehensive retirement planning services to help them feel financially confident for years to come. He sees his clients as family and loves seeing them enjoy their retirement.
Starting out, Phillip entered the financial services industry as a tax advisor, working with clients to plan tax-reduction strategies. He quickly realized the issue of tax reduction was not the only area of concern for his clients, and he wanted to give his clients more thorough, well-rounded guidance encompassing their entire financial portfolios. As a result, Phillip studied for and earned the required licensure to become a financial and investment advisor, and in 2001 he decided to focus primarily on financial planning. Today, he proudly helps clients accomplish more of their retirement bucket list by helping them implement secure and complete retirement strategies with income and retirement planning.
Phillip regularly holds seminars throughout the community. He also hosts two radio shows as a way to reach more consumers with important financial information each day. On weekdays, listen to Phillip's live financial updates at 8:40 a.m. on 105.7 Lite FM's "Mornings with Dave," and on weekends, you can hear the "Statler Financial Radio Show" on NewsTalk WWTK AM 730, Saturdays at 6 a.m. and noon, and Sundays at 10 a.m.
A graduate of Florida State University, Phillip earned his Bachelor of Science in accounting and finance. He is a Registered Investment Adviser of Statler Financial Services, Inc. and is a licensed Enrolled Agent (tax advisor) through the U.S. Treasury's office. Phillip has passed the Series 65 securities exam and holds his insurance licenses. He also is an Ed Slott Master Elite member as well as a member of the Greater Sebring Chamber of Commerce, National Society of Accountants, Better Business Bureau, Kiwanis of Greater Sebring and First Baptist Church of Sebring. In 2017, Phillip won the Inaugural Highlander Award for Financial Representative of the Year.
Phillip and his wife, Joyce, are lifelong residents of Sebring and are the proud parents of two adult children, Maggie and Colton. They're also thrilled to be new grandparents to their first granddaughter, Natalie. In his free time, Phillip loves to travel and spend time with his family.
Ready to Take The Next Step?
For more information about any of our products and services, schedule a meeting today or register to attend a seminar.